The origins of Psio Crew reach as far as year 2004 in Bielsko – Biała, Poland. The pioneer fusion of traditional melodies with elements of drum and bass, trip hop and dub moved the music scene among the country and abroad, making the joint of original mountain singing with beat box the recognizable characteristic of the band. It is great news for fans of deeply folk rooted eclectic music – after few years of absence – Psio Crew is back!  
The debut album "Szumi Jawor Soundsystem" ("Sycamore Sough Soundsystem") released in 2007 – as it says on it's cover – "raised from need of creativity and joy of experiencing music of old and new times". It is a proof, that music has no barriers, and can unite (and multiply) audience.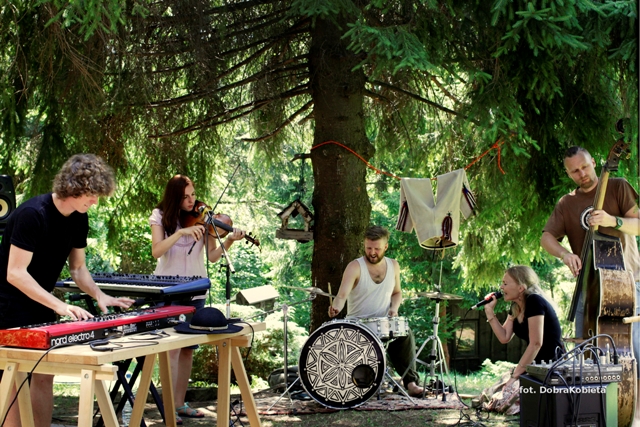 Psio Crew has performed on many international festivals, such as: Siget Festival (Budapest, Hungary), Fusion Festival (Larz, Germany), Open'er Festival (Gdynia, Poland), Woodstock (Kostrzyn, Poland), Terra Polska (Berlin, Germany), Colors of Ostrava (Ostrava, Czech Republic), Art&Craft Fair (Jerusalem, Israel), Bul Bul Festival in Baku (Azerbaijan), Porgy&Bess (Vienna, Austria), Lotos Jazz Festival (Bielsko-Biała, Poland) and in Polish Radio Concert Studio in Warsaw.
During Transkaukazja 2017 Psio Crew will perform with georgian choir Tsu Gordela!