TSU Gordela" is a Georgian folk group formed in 2007 at Ivane Javakhishvili Tbilisi State University. The leader of the ensemble is Vladimer (Tamaz) Mamaladze. "TSU Gordela" performs polyphonic folk songs as a cappella and by an accompaniment of the instruments as well.  
The members play the oldest Georgian folk instruments, such as – String instruments: panduri, chonguri, chuniri, lyre (changi) Woodwinds-pipe (salamuri), chiboni, larchemi; percussion instruments – drum, tambourine and garmon. Despite the existence of short time period, the ensemble became popular very quickly. The ensemble is a laureate of many music festivals; all this shows the high professionalism of the members.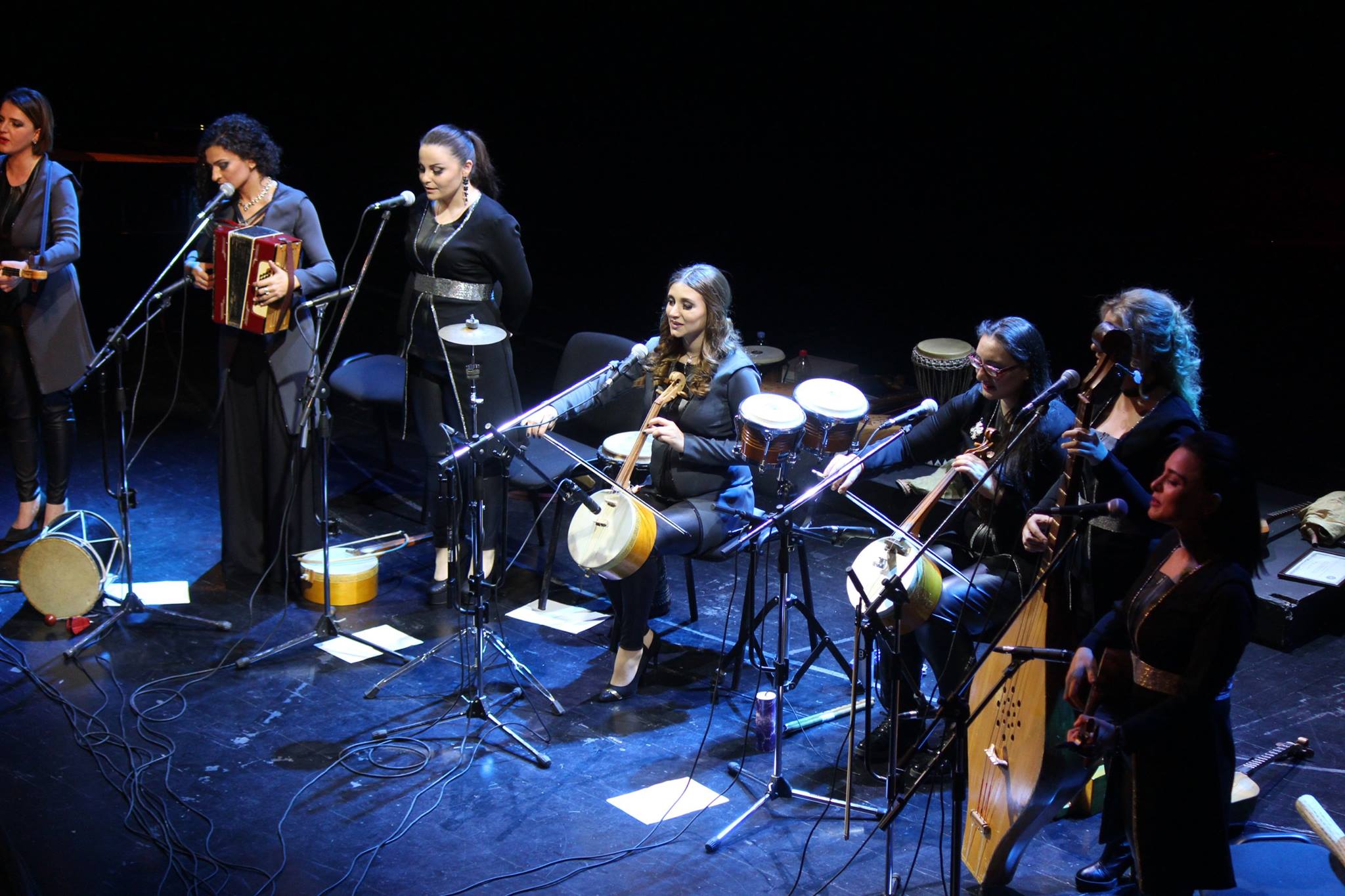 Gordela participated in first edition of One Caucasus (2014). Together with Pako Sarr - Warsaw-based musician from Senegal - they created one of the best and unforgettable music projects of One Caucasus 2014.
Unique combination of amazing female voices of Georgia and the sounds of traditional Caucasian instruments is the invitation to discover real spirit of Georgian folk and to enjoy one of the best shows of traditional music in Caucasus.
Just recently Gordela celebrated their 10 years in music. Through these years the band earned love of their fans in Georgia and abroad (only recently traveling for tournee to France). With roots in traditions of Georgian music - Gordela continues to amaze their fans with new great compositions and music interpretations, their virtuosity and passion.
During Transkaukazja 2017 Gordela will perform with Psio Crew!